Collingwood Project
The Sophia Club Melbourne will have its permanent home in an exuberant boomtime Victorian building, awaiting restoration and reinvention in collaboration with our architects, March Studio.
We are exploring the possibilities of this lovely old bakery, imagining how the Sophia Club can come to life here: our discussions include options of a café, bookshop, bar, and spaces for intimate and larger events. Our process will include a respectful acknowledgement of the Wurundjeri people of the Kulin nation, custodians of the land on which the building stands, and of the local landscape, which includes the significant nearby confluence of Birrarung (the Yarra River) and the Merri Merri Creek.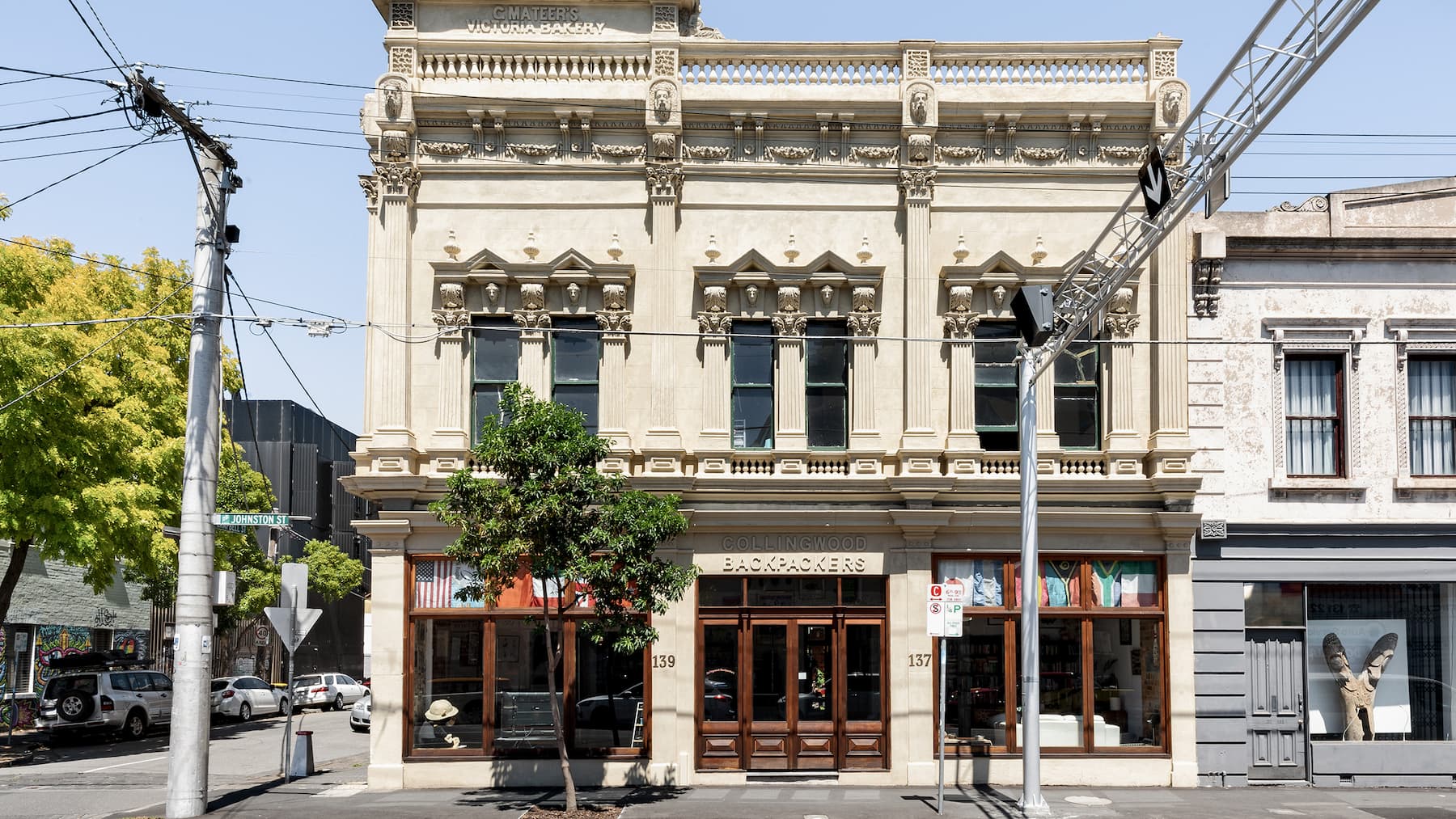 The Mateer's Bakery, built by a Scots-Australian family in a flamboyant Italianate style is a remarkable survivor of the 1880s, complete with original stables, cobbled courtyard, and a mix of grander and more intimate spaces. Full of light, and with a rakish history, the bakery is at the heart of the revitalised inner-city neighbourhood of Collingwood, surrounded by independent shops, cafés and studios, and close neighbours with the new arts precinct at Collingwood Yards.